Keeping residents and our community safe and healthy.
Our Partner2Prevent initiative is designed to keep our residents safe and healthy while being a member of our community in this "new normal" environment we're currently experiencing. The best practices outlined in this initiative take into consideration the wellness of both residents and our employees – making this effort a true partnership for the good of the community. We're committed to these measures to encourage our residents to enjoy all aspects of the community, including taking advantage of amenities, residents' events, and interacting with friends and neighbors without fear or hesitation. Here is what we are doing: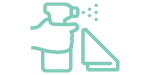 Move-In Make Ready Process
Every apartment will be sanitized during our "make ready process" in accordance with the CDC guidelines and using EPA certified disinfectants.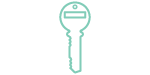 Move-In Day
We're now offering a socially distanced move-in experience. Lease and related documents can be executed online prior to streamline move-in and limit in-person contact. Inside your apartment you will find a move-in apartment condition which can be dropped off at the office within 48 hours of your move-in.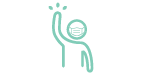 LEASING ACTIVITIES
In order to create a safer approach to our tours we will be offering both in-person socially distant tours as well as live video tours through FaceTime. Our staff will wear masks during in-person tours and will wait outside while you tour at your leisure.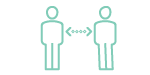 RESIDENT EVENTS
We will be increasing the number of events held throughout the year while limiting the number of people that can attend each event to maintain social distancing requirements. Residents will be required to RSVP to events via the Resident Portal.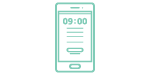 COMMUNITY AMENITIES
An online scheduling system for the fitness center and pool will be used to track the capacity of these amenities per State and Local guidelines. We have posted signage and marked areas of our community to maintain social distancing.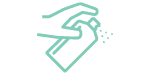 ENHANCED CLEANING
We will perform sanitization fogging on common areas on a regular basis using an EPA approved disinfectant.